In the past two decades skateboarding has become really popular among urban youth. Skateboarding today is more than a sport – it is a way of living. For example, there is a specific clothing style preferred by skaters. This style is popular because it looks very urban and it is very comfortable. That's why many manufacturers that produce protective footwear have decided to implement this style in some of their steel toe shoes models. Steel toe skate shoes are very popular among people under the age of 40 although it is not unusual to see people over 40 wearing them as part of their clothing style. If you don't have idea how these shoes look like we are presenting you few models of steel toe skate shoes that are currently very popular.
Few models of popular steel toe skate shoes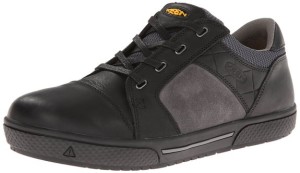 These great looking steel toe skate shoes are ideal for any type of light duty work. They can be used both inside and outside. They are very durable mostly because of their full grain leather upper which is also water resistant. Just like any other typical skate shoe these shoes come with authentic lace-up design. Keen Utility has used their special Keen Protect technology in this model. This model works in a really unique way by wrapping the toes with the outsole and providing maximum protection. They are also oil resistant and slip resistant and they meet two ASTM standards. The best part is that they provide excellent protection and they don't weigh much.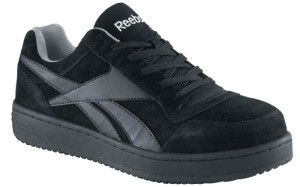 If you are looking for trendy and fashionable skate shoes then look no further. Rebook Soyay Men's steel toe skate shoes will help you keep your skate clothing style while providing extra safety for your feet at the same time. There are many people that work in factories, warehouses and similar facilities that find these shoes perfect for their job. They are electrical hazard rated and have long lasting EVA cushion (removable).
Converse Women's Steel Toe Skate Work Shoes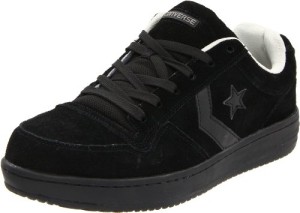 Steel toe skate shoes are designed for women too and this is one of the most popular models for women. This model of steel toe shoes is ASTM approved and it comes with slip resistant, oil resistant and EH protection features. Thanks to their original design you can expect that your feet will be dry and comfortable after your job is finished. They provide great support to the feet which comes from the EVA cushion and the sponge rubber heel wedge.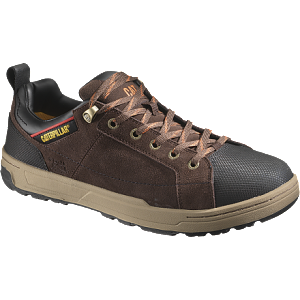 Caterpillar makes shoes that are based on three principles – honest work, integrity and strength. This model of steel toe shoes is a clear example of that. This is a high performance shoes for men working where there is increased possibility of foot injuries. They have all the main features of a safety shoe and manage to keep the urban skate look.