What is a steel toe inserts?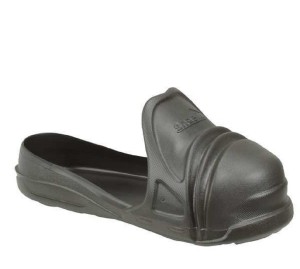 Footwear inserts are the things you can find inside the shoe/boot and they can be easily removed and inserted back again. These inserts are made of different materials and their main purpose is to provide better arch support and to improve comfort. Without them, the feet will be placed directly on the stitching. Different types of footwear inserts have different strength and properties and steel toe inserts are certainly of the most durable types of inserts.
Why Use Steel Toe Inserts for Shoes?
Steel toe shoes are very specific type of footwear. These shoes are specially designed for workers that work in extreme conditions and in facilities where there is risk for the health of their feet and their general health too. This means that steel toe shoes provide one the best general protection. They can minimize the effects of injuries caused by falling or rolling objects, something that happens very often in the facilities we have mentioned before. They are even useful when it comes to stepping on sharp objects and they can keep you stable on uneven and rough terrain. The list of advantages of wearing steel toe shoes doesn't stop here but this is enough to convince you that these shoes are really useful. What many people find as big disadvantage of these shoes is that they can be very uncomfortable. In most cases this feeling comes because people don't know how to properly choose a pair of steel toe shoes. They forget that these shoes are very stiff and that they need to find the exact size they wear in order to avoid problems with them.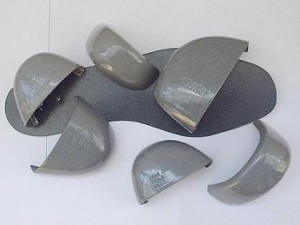 It is very natural that the designers of these shoes are mostly focused on designing models that are focused on their protective features. Of course, this doesn't mean that they put the comfort aside but many people that are used to wear athletic shoes or other shoes with soft inserts and soft cushioning will find these shoes difficult to wear for an extended period of time. Luckily, the inserts used in these shoes can be replaced, so those who are looking for the easiest way to make their new or used shoes more comfortable should try using specialized steel toe inserts. Before you consider using these inserts as a way to improve your experience with steel toe shoes, it is important to determine whether you have some health issues that may cause discomfort while wearing these shoes. These steel toe inserts are not intended to be some kind of remedy and they are used only to improve the comfort. People who wear steel toe shoes on work usually use them for several hours every day so it is always a good idea to find some ways to bring more comfort to your feet and avoid the feeling of tiredness and pain in the feet.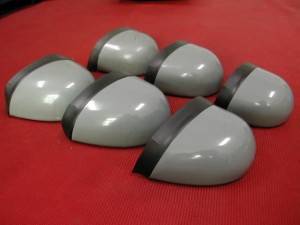 Since steel toe shoes are usually expensive, people can't afford to buy new ones so often. But even if they are ready to buy new ones it's probably wise to use steel toe inserts and try to see if there is a difference. These inserts will not only provide extra cushioning but they will also provide better support to the feet. This is very important because these shoes are used in extreme or potentially dangerous places and every chance to get better stability and flexibility should be used. Every steel toe shoe comes with a standard insert but you can always replace it if you feel that its properties are exhausted. The process of replacement is very easy and all the inserts come with instructions. These inserts can be made from several materials and each of these materials has advantages.
It is important to understand that steel toe inserts are designed to be used in shoes in good condition and they cannot replace the basic functions of the shoes if they are damaged. If you want to get the best results from these inserts make sure you are placing them in the right way. Good steel toe inserts for shoes will extend the life of your shoes and improve their performance.