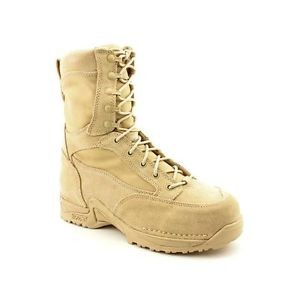 Choosing the right pair of steel toe work boots can be very complicated. You may want to buy boots that meet certain standards but look attractive in the same time. Or maybe you would like to have a pair of boots that don't weight too much and have protective features focused on certain types of hazards – like electrical hazard safety boots? The truth is that you can even find models that have several features included in them. The list of footwear brands that produce steel toe work boots is long but the list of manufacturers that have quality steel toe boots is not so long. Danner is certainly a brand that can provide quality. Danner steel toe boots are a proof that steel toe boots don't have to be very big, tough and unappealing in order to provide the necessary support and protection. They have traditional steel toe work boots in their offer but also a range of modern boots that will satisfy the needs of people who care about their look.
The Most Popular Danner Steel Toe Work Boots
Based on their performance and popularity we have created a short top list of Danner steel toe work boots.
Danner Men's Radical Brown Waterproof Steel Toe Work Boots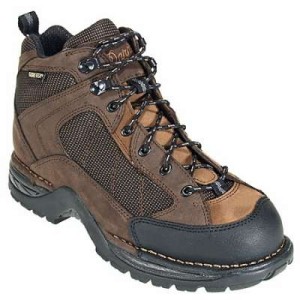 These Danner steel toe work boots look exactly like the ones we have mentioned in the introduction – like classic steel toe boots. They are specially designed for those who spend most of their outdoors while they are at work. They are built for workers that are looking for almost all safety features, comfort and support. They have Gore-Tex booties that are waterproof and uppers made of nubuck leather and nylon. It seems that the designers in Danner have found the perfect combination because the uppers provide better air flow and makes the boots lighter and sturdy at the same time. Walking and working on snowy or rainy days won't be a problem because the special technology that these boots use will keep your feet dry. These boots meet ASTM standards.
Danner Men's Steel Toe Brown Instigator Waterproof Boots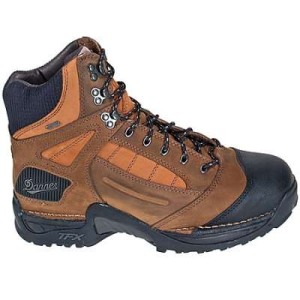 If you are looking for maximum protection at your work place, then this model of Danner steel toe work boots will certainly meet your requirements. Danner Men's Steel Toe Brown Instigator Waterproof Boots are offering excellent comfort and they have the latest safety technology implemented in them. With these boots you can be sure that your feet have maximum possible protection so you can focus on your job instead on your safety. The newest Danner's Terra Force technology provides stable proper walk thanks to the proper energy transfer throughout the feet and the side support. They are also oil and slip resistant which is quite useful for outdoor terrains. On top of that they are very light and provide amazing stability.
Danner Men's Steel Toe Bull Run USA Made Boots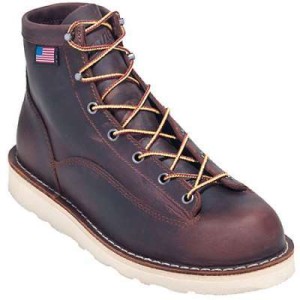 This model is offering something that you can't find in most other Danner steel toe boots and even in steel toe boots from other manufacturers. These steel toe boots are specially designed for warm and hot weather. The designers in Danner have incorporated several technologies that allow the feet to breathe and feel cooler during the warm days. The uppers are made of full-grain leather which means they provide durability and some abrasion and oil resistance. This model of Danner steel toe boots is made in a way that guarantees stability (mostly because of the wide platform). Just like most Danner steel toe boots this model meets ASTM standards. This is definitely the model of boots you want to wear when it's hot outside and you need protection for your feet while working.