Which type of work boots you should choose – composite toe boots or steel toe boots?
Those who are working on tasks that require higher protection especially for the feet should definitely take a closer look on the different types of footwear that are available on the market. We are not only talking about different models but also different types of footwear (usually boots). Two most popular types of boots like these are steel toe boots and composite toe boots. So how to choose which one is the best for you?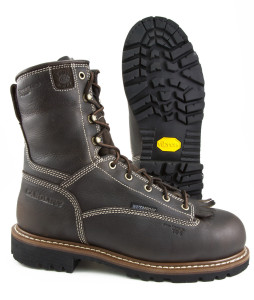 First of all, composite toe work boots are much lighter than steel toe boots. The reason for this is the material used for their production. These materials are usually artificially made but they mostly have parts of natural materials. Some of these materials include plastic, carbon fire, fiberglass and Kevlar. In addition, the toe caps of composite toe boots won't make problems at any security check problems because they won't trigger the alarm on a metal detector. Of course, the material used in these boots may seem weaker than boots that contain steel but it is a well known fact that these boots provide enough protection for all types of duties. Boots with composite toes have many advantages. They are for example, water resistant, heat and oil resistant, they have good insulation and many other protective features. Of course, not all of them have all the features so make sure you find the ones that are suitable for the job you have. Another thing that makes this boots attractive is the fact that they usually have beautiful design and although this is not a factor that should make you choose suitable boots it is certainly a big plus for composite toe work boots.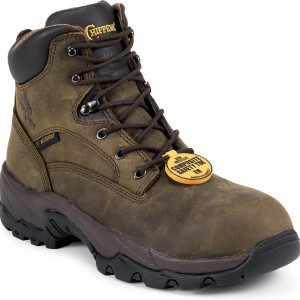 However, there are some places where steel toe caps are necessary. There are certain construction and manufacturing facilities where wearing steel toe boots is a must. In this case you certainly don't have much choice and you will have to stick to steel toe work boots. If you consider that your workplace bring such risks that can possibly harm the health of your feet you should also take these boots into consideration even if you are not forced to wear this type of boots. These boots are often the first choice of people who work as supervisors in facilities that are involved in construction or manufacturing. Although supervisors are not part of the working process they decide to wear the same type of boots as the workers in order to protect themselves. If you are in a dilemma whether you should use boots like that or not consult with your supervisor or your colleagues that have more experience.
General tips for using any of these two types of boots
No matter which type of protective footwear you choose (composite toe work boots or steel toe work boots) make sure you check some of these criterion. The first one is whether the boots are designed in accordance to some working standards. Every country has its own standards when it comes to protective footwear. Professional work boots usually place that they meet professional standards on some visible area on the boot (sole, pad, etiquette) so the users can easily check if the boots meet the requirements for their job. These labels are confirmed by international standards organizations like ASTM International for example.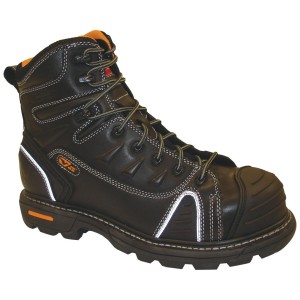 Another valuable tip is to check whether the boots is comfortable enough. Composite toe work boots are usually more comfortable compare to other work boots mostly because of the cap material. So, see whether the protective cap fits you and of course check the boots' size. Since these boots are worn throughout the day you need to find ones that will provide comfort but also a high level of protection. Sometimes it is difficult to find this balance but it is better to take your time and try several types of boots than have problems with your feet later.
Composite toe boots and steel toe boots can be found in almost every shoe shop. If you are looking for a more convenient way to buy this type of boots we suggest visiting an online footwear shop.