The development of technology had a great impact on the process of shoe manufacturing too. They are now made from different materials and they come in different designs. Safety shoes are necessary in places in situations where there is a risk for the health of your feet and your general health. The awareness about the possible risks in the workplace has risen and a lot of people are buying safety shoes even when they are not necessary. In this way you can be sure that your feet and your body are protected in the best possible way. It is important to understand that safety shoes are similar to all other types of footwear and their durability depends on their quality and on the owner's ability to maintain and take care of the shoes.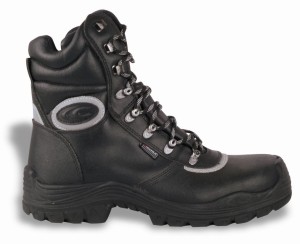 Composite toe safety shoes are certainly one of the best selling types of safety shoes on the market. They can protect you in many situations and they are relatively easy to maintain. Although their endurance and resistance to external influence largely depends on the quality of the material used and the whole process of their production, there are some things that each of us can do to extend their life and keep their functionality. These tips will help you save your composite safety shoes for a really long period no matter how often you wear them.
1. Finding comfortable composite toe safety shoes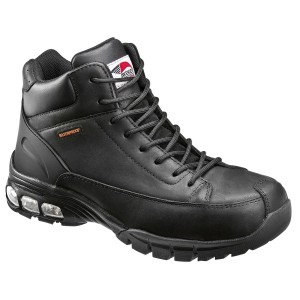 Of course, the primary objective of these safety shoes is protection but you cannot overlook the fact that these shoes must provide comfort too. This means that you have to find composite toe safety shoes that suit you the best. This is not something complicated and probably the best thing you can do is to try some of them and walk around with them for a few minutes. Even the salesperson will probably recommend you that. Since composite toe safety shoes are made of specific materials, like Kevlar or fiber, you cannot expect that all people will find them comfortable. After all, that's why there are different models and manufacturers of these shoes. Don't forget that you should try them with the same type of socks you wear while working and probably with the same uniform (if the uniform needs to be placed inside the shoe or cover the shoe). Feel free to try both shoes and take a small walk around the place. The main point is to find out if you feel comfortable wearing them. Can you keep normal balance; can you operate while wearing them? You should focus on the comfort instead on focusing on the price. In most cases these shoes may seem expensive but remember that they are built to last, so the most important thing is to buy comfortable shoes. They will definitely be worth the money in the long run.
2. Buy another pair of composite safety shoes
It is always a good idea to have two pairs of composite toe safety shoes, because you can change them whenever you want. This is one of the simplest ways to extend their life. Try to switch them every second day. You may notice that one of the pairs is more suitable when you perform certain type of tasks, so use that pair when you have a task like that. On top of that, these safety shoes are usually used for hours, the sole doesn't have time to ventilate and as a result there is constant moisture and smell inside the shoe. If you have two pairs of safety shoes you can always "rest" the pair you wore the previous day.
3. Take care of the material of composite toe safety shoes
As previously mentioned, composite toe safety shoes are made from different materials. Each of these materials requires different type of care. They generally don't need special care but you should read the instructions and take care of them in a proper way. The manufacturers usually provide detailed instructions about the maintenance and what you should avoid doing with your shoes when you are at work.
4. Indoor vs Outdoor usage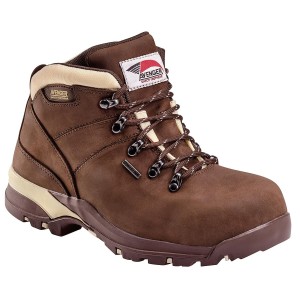 As you are probably aware your daily work duties can take place in different environment. Outdoor duties can be completely different from indoor duties. If your job takes place inside some facility you will probably know all the factors that can influence your shoes. This is usually controlled environment and you can only risk injuries from falling or rolling objects or injuries caused by hazardous materials used in the process of production. However, if you are working outside you may have to find composite safety shoes that are resistant to atmospheric influences. You will also have to take special care for these shoes because things like rain, snow can ruin their integrity if they are left without proper maintenance.
5. Regular cleaning your composite safety shoes
There is no way to keep your safety shoes completely clean during the day. Dirt and dust is inevitable part of every work process. In many cases you will have to walk and work in mud or when it snows or rains. All these factors can jeopardize the proper functioning of your shoes. That's why try to clean your shoes while you are on duty and clean them thoroughly when you are at home. Take special care about safety shoes composite toe caps. Regular cleaning will certainly increase their durability and it won't take you much time.
We hope that these tips will help you find and protect your composite toe safety shoes.