It's not surprising that today's world requires lots of effort and energy to live through the day and do everything you are supposed to while standing all day long. It is especially true for people whose occupation requires them to stand long hours that results in awful foot, knee and back pain. But if you are willing to get rid of pain and get footwear which will prove to be much more comfortable but still won't sacrifice your looks, you are welcome to read further.
Have you ever wondered which shoes relieve and prevent foot and leg pain? Or how to choose them right? Our bodies are not used to standing long hours that's why pretty soon pain starts and then aggravates, which can lead to unpleasant consequences. Well-fitted shoes with good arch support and cushioning is #1 footwear you need to opt for especially if you are working in restaurant, teaching, nursing or retail industry. So you will need to choose the best shoes for standing all day and not regret your choice.
What Shoes for Standing All Day Are the Most Comfortable?
Most people say athletic shoes tend to be the best choice if you have flat feet, bunions and other foot issues. Brands that manufacture athletic shoes provide a variety of options designed to diminish the negative effects after a long working day.
If you don't have problems with your feet but are looking for comfortable shoes for work, to make a perfect choice for you will be pretty easy. Though athletic shoes and sneakers sound like a great pick, you might be surprised that usual shoes can be comfortable either.
Key Features of Shoes for Standing All Day
#1. Material
Selecting the right material is important because comfort and performance greatly depends on it. Among the most popular materials people choose the following:
Genuine leather. It is durable, provides increased comfort and looks pretty stylish. When wearing genuine leather shoes your feet don't sweat and the leather stretches with time to fit your foot perfectly.
Synthetic mesh. It is beneficial for those who like their shoes to be breathable. Besides, you can wash such shoes but they tend to wear off pretty fast.
Synthetic leather and rubber. Shoes made of this material are supposed to be rather durable and protect from spills, though your feet won't have an opportunity to breathe and will become sweaty pretty soon. This material is not recommended for people who stand all day long.
#2. Padding
Good shoe padding will only add to the comfort and relive stress on the legs and feet. Sometimes casual shoes can be upgraded with the help of special gel inserts that improve padding issues and provide enough cushiness.
#3. Arch and heel support
Good arch and heel support are the factors that play the key role in how you will feel in the evening, especially for people with feet problems. So if you have comfortable shoes that lack arch support, you can consider buying special inserts.
#4. Shoe width
Do not opt for too narrow or too wide shoes as they will either hurt your toes or make your feet wider.
4 Best Shoes for Standing All Day for Men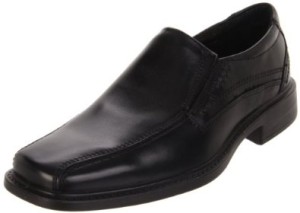 ECCO shoes have always been a good value for the price, and these are not the exception. Among the pros of these shoes we can single out stylish outlook, great comfort and durability, moisture-resistant insole and good leather construction. However, ECCO New Jersey Loafer is available only in black color which can be seen as a disadvantage for some men. Additionally, as a material, leather tends to show rough wear, so they should be taken care of when worn regularly.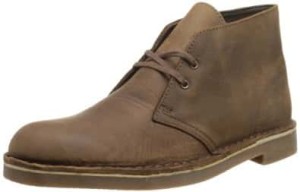 If you are looking for style and durability besides comfort and foot support, Clarks Bushacre 2 Boot should be definitely considered. Fashionable upper leather combined with cushioned insole and smooth lining makes these shoes one of the best men's shoes for standing all day. Despite a great number of positive reviews from office workers and travelling businessmen, these Clarks boots showed poor performance in wet weather and run long.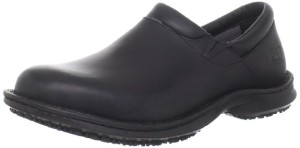 This model is perfect for men working in healthcare and those who need to stand long shifts. Being made of leather they are pretty comfortable, provide perfect arch support and are good for knees, feet and joints. Moreover, rubber soles make these Timberland boots slip resistant. Concerning the disadvantages, some customers claim that different pairs fit differently.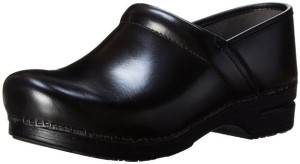 With leather upper and synthetic soles and being APMA approvedDansko Pro XP Mule shoes will let you stand longer due to its extreme comfort and arch support. Such shoes are suitable for people working in food, healthcare industries and education. Among the perfect features of these shoes the following should be singled out:
Perfect for plantar fasciitis sufferers
Great for knees and joints
Relieves back pressure
Slip resistant
Memory foam cushioning
Note: when they are new they may hurt a bit and seem too stiff, but leather tends to get softer with time.
6 Best Shoes for Standing All Day for Women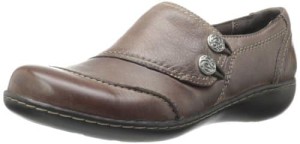 Clarks is a brand that offers better slip-off loader for greater comfort and style. Perfect cushioning and fabric lining make this model one of the most comfortable shoes for standing all day. An additional pro is the fact these leather loafers have good traction outsole that will prevent you from falling on the slippery surfaces. Combined with a stylish platform, small heel and good casual look Clarks loafers will look great with any clothes. An additional advantage to these perfect features is the price.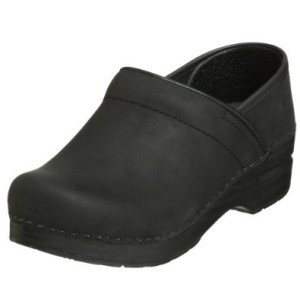 These shoes can be undoubtedly used as all-day footwear: both arch support and cushioning are good enough to relieve foot and leg strain while the bottom is perfect for overall musculoskeletal endurance and posture. What concerns the disadvantages, Dansko shoes are all hand-made so you won't find another pair that will be exactly the same.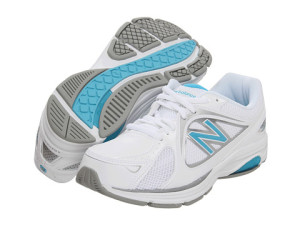 New Balance is popular for good quality sneakers and running shoes that are good for people with flat feet, so it's no surprise WW847 is in this A-list of good shoes for standing all day mainly due to the comfort and durable performance. If you read the reviews, you will see a great number of happy customers that are 100% satisfied with the quality and comfort these shoes provide. Though, when talking about their cons we can single out price and looks.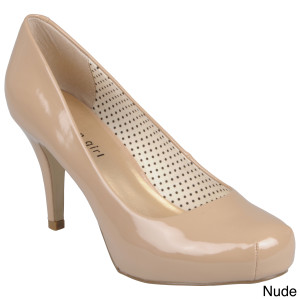 Who said shoes with a heel cannot be comfortable enough for standing all day? Certainly, heels don't seem to be a pretty good option; however, coupled with soft upper and cushioned foot-bed support they are among the top-notch models. These shoes are available in a plethora of colors so you will look great without sacrificing your leg health and comfort.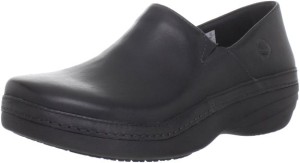 Timberland is known for its comfortable footwear that is good for feet and knees. Renova Slip-Ons can be chosen by people working in healthcare and restaurant business due to the comfort and durability they offer. These shoes are designed with an exclusive Anti-Fatigue Technology comfort system that relieves stress and minimizes strain. Slip-resistant outsoles will keep you safe and sound even on wet surfaces.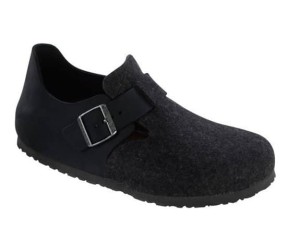 Birkenstocks catch your eye with their nice design but it's not all these shoes can boast. Being functional and comfortable enough for standing all day they provide increased arch support which is important for people with foot issues. What concerns their cons, they are pretty expensive for a small budget and some reviews claim they tear in the ankle cuff area.
Bottom Line
Good shoes for standing all day should be chosen very attentively, because your success at work as well as productivity greatly depends on the way you feel. That's why selecting the shoes that conform to your feet and are comfortable is of your top priority.
There are no perfect shoes for each and every situation because people differ and so do the tastes and conditions. The only fact you should pay attention to is your comfort and absence of pain and strain. There are many good brands and manufacturers that offer good options for standing all day as well as other alternatives like inserts and so on. So take your time, look for the best models, pick the best shoes for you and make sure you will be 100% comfortable wearing them because standing all day long is pretty much challenging.